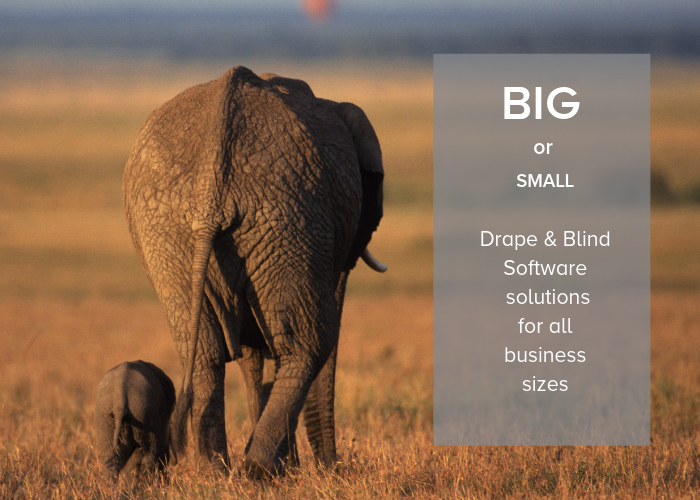 Business owners used to manage accounting procedures manually. Would anyone consider going back to ledgers and adding machines?
Software for window coverings has similar benefits in that it creates an efficient workflow and saves time. Have you been contemplating software but think that your business is too small, or too big and complex for software to manage?
Drape and Blind Software (DBs) is custom-built for the window coverings industry with flexible solutions for a one-man band selling blinds from a mobile showroom or a full-service business with consultants on the road selling complicated soft furnishings.
Solo business owners will be able to push out more quotes, generate supplier orders quickly and track jobs efficiently in less time. And now, with new security features, larger operators can have total administrative control. Create sales and admin groups, associate sales consultants to regions and specific suppliers. Specific functions can be allocated to groups. For example, a sales consultant who only specialises in outside awnings from one particular supplier will not be able to sell awnings from another supplier.
With our Total Start-Up Solution it's easier than you think to get going. Every business receives a full-featured (accounts integration optional) system that can be scaled up to accommodate more users as your business grows.
We customise DBs with all your supplier's products and discounts and then train you and your team. After that, we are available to support you whenever you need help at no extra cost.
It does not matter if your window coverings business is big or small, software solutions will increase productivity. You can continue with the status-quo of leaving things as they are or have a look at Drape and Blind Software. Book a no-obligation demonstration today.